Entón unha película
/LET IT BE A FILM



(English below)

Duración: 42' 20''

Formato: digital/color/HD 1080p

Relación de aspecto: 16:9

Sonido: estéreo

V.O.: gallego

Subtítulos: inglés y español

Formato de proyección: Archivo Digital

Año: 2014

Una película de Ángel Montero

Mezcla de sonido de Rafael Martínez del Pozo

Como en un baile agarrao, viajamos a través de los afectos y la memoria.

Entón unha película

es una conversación íntima entre una abuela y su nieto, un retrato con la naturaleza de fondo, una meditación sobre lo cotidiano y su representación, sobre la relación entre cultura y territorio.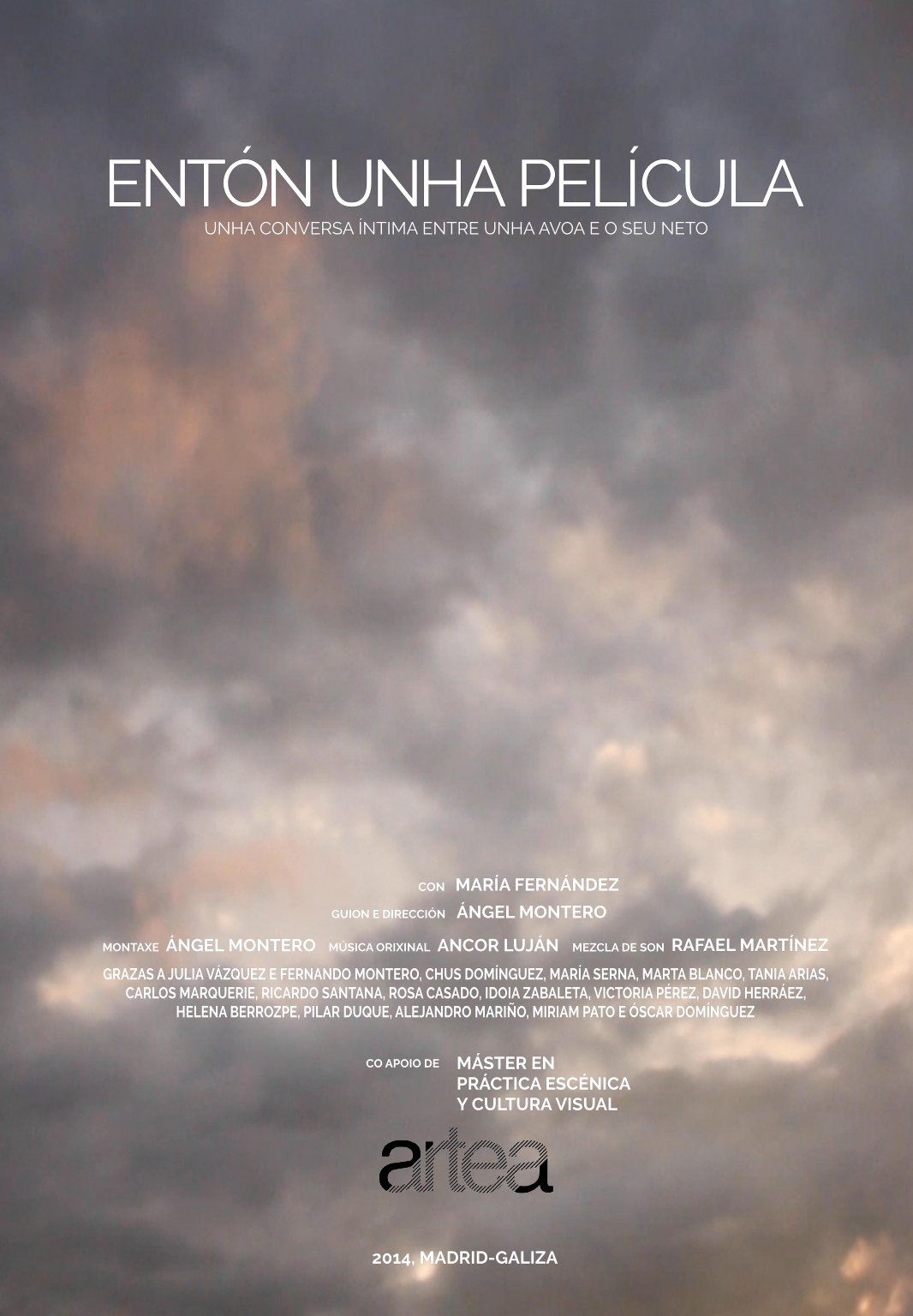 ***

Running Time: 42' 20''

Format: digital/color/HD1080p

Aspect ratio: 16:9

Sound: Stereo

Language: Galician

Subtitles: English and Spanish

Screening Format: Digital File

Year: 2014

A film by Ángel Montero

Sound mix by Rafael Martínez del Pozo

Like dancing with a partner we travel through affects and memory like in an intimate conversation, in a portrait that brings us closer to nature to ask and listen to her. We meditate on everyday things and the representation of them, and about our relationship with culture and territory.





Festivales y muestras | Festivals and screenings
09/2015 47º Festival de Cine Documental Alcances. Sección Oficial.
10/2015 Teatro Pradillo. Madrid.
11/2015 Centro de Arte Dos de Mayo (CA2M).
11/2019 INLAND-CAR, Centro de Acercamiento a lo Rural. Madrid.